No Greater Love: The Commissioning of the USS Michael Monsoor
By MICHAEL FUMENTO, February 19, 2019 6:30 AM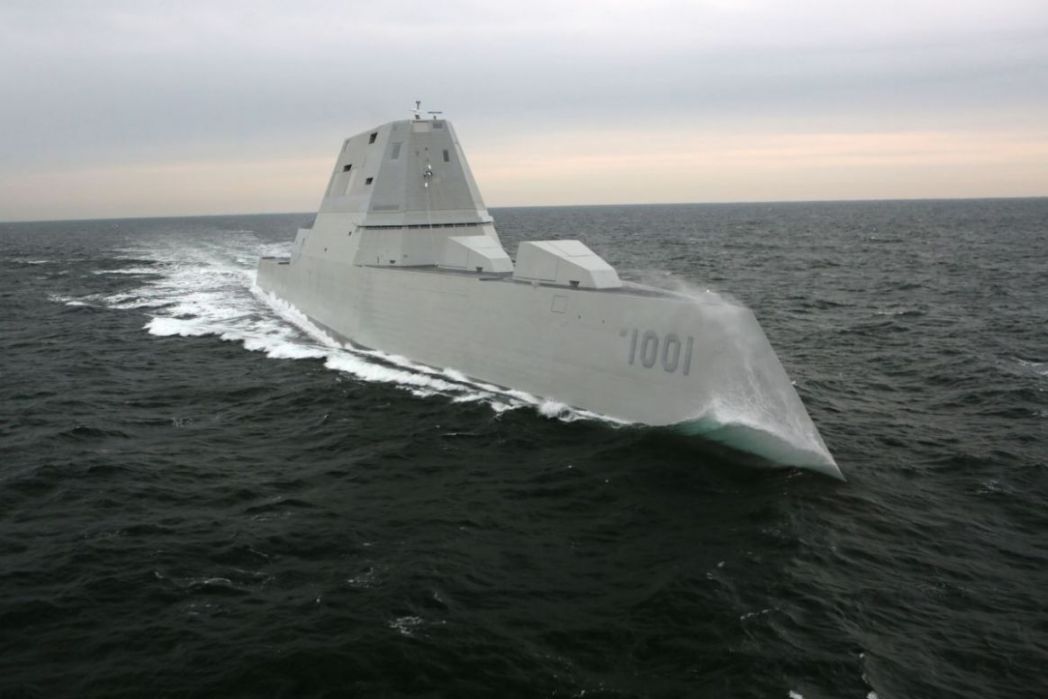 USS Michael Monsoor (DDG-1001)
In October 2008, United States Secretary of the Navy Donald C. Winter announced that the second ship in the Zumwalt-class of destroyers would be named USS Michael Monsoor (DDG-1001) in honor of Petty Officer Monsoor.[16]
Last month we celebrated one such when the Navy commissioned the stealthy Zumwalt-class destroyer USS Michael Monsoor in San Diego. Given that there will be only two other such destroyers — one named for President Lyndon B. Johnson, the other for the late Elmo Zumwalt Jr. himself, naval commander during the Vietnam War and subsequently head of the Navy — you've got to be thinking this Michael Monsoor guy was pretty special.
Mikey, then 25, was standing in an overlook position while three other SEALs and eight Iraqi soldiers were lying prone, to get a good view of the battle area for sniping and directing other units. Suddenly a hand grenade thrown from beneath the outlook arched over the top, bounced off Mikey's chest, and then rolled. Mikey knew that, given the time all this had taken, there was zero chance to grab and throw it. So the only man capable of evading the blast did the opposite. Mikey yelled "Grenade!" and tossed himself onto the bomb. The blast was such that some of the others still took shrapnel. But only Mikey died. He was their guardian angel.
When I later asked his aunt and godmother, Patty Monsoor O'Connor, how he could have made such a quick decision, she told me he didn't. A product not only of the hellish SEAL training but a strong Catholic religious upbringing, he knew the risk and had already decided what do if it arose.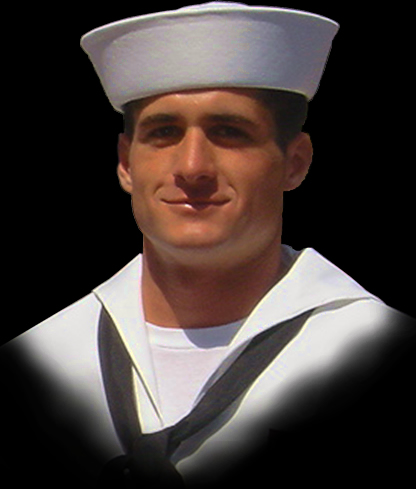 "Greater love hath no man than this, that a man lay down his life for his friends" (John 15:13).
Source:
https://www.nationalreview.com/2019/...oor-navy-seal/
Medal of Honor Citation
For service as set forth in the following CITATION:
For conspicuous gallantry and intrepidity at the risk of his life above and beyond the call of duty while serving as Automatic Weapons Gunner for Naval Special Warfare Task Group Arabian Peninsula, in support of Operation IRAQI FREEDOM on 29 September 2006. As a member of a combined SEAL and Iraqi Army sniper overwatch element, tasked with providing early warning and stand-off protection from a rooftop in an insurgent-held sector of Ar Ramadi, Iraq, Petty Officer Monsoor distinguished himself by his exceptional bravery in the face of grave danger.
In the early morning, insurgents prepared to execute a coordinated attack by reconnoitering the area around the element's position. Element snipers thwarted the enemy's initial attempt by eliminating two insurgents. The enemy continued to assault the element, engaging them with a rocket-propelled grenade and small arms fire. As enemy activity increased, Petty Officer Monsoor took position with his machine gun between two teammates on an outcropping of the roof. While the SEALs vigilantly watched for enemy activity, an insurgent threw a hand grenade from an unseen location, which bounced off Petty Officer Monsoor's chest and landed in front of him. Although only he could have escaped the blast,
Petty Officer Monsoor chose instead to protect his teammates
(my emphasis). Instantly and without regard for his own safety, he threw himself onto the grenade to absorb the force of the explosion with his body, saving the lives of his two teammates. By his undaunted courage, fighting spirit, and unwavering devotion to duty in the face of certain death, Petty Officer Monsoor gallantly gave his life for his country, thereby reflecting great credit upon himself and upholding the highest traditions of the United States Naval Service.
Source:
https://en.wikipedia.org/wiki/Michael_A._Monsoor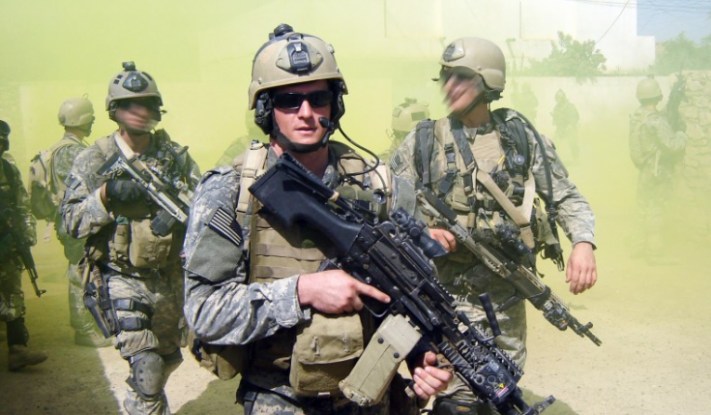 The warrior ethic remains alive. In some way, this is why we build scenarios, not simply as education, but as a reminder, that to be free is to be brave.