My Battle Plan
As shown in the above graphic, I moved the entire 1 Squadron Royal Canadian Dragoons, 4 Canadian Mechanized Brigade Group to establish a line of defense at: Ottmaring, Mandorf, and Kirchdorf bei Osterhofen. I did not capture any VFs until I was confident I had blocked the Czech assault. The result was a stunning victory.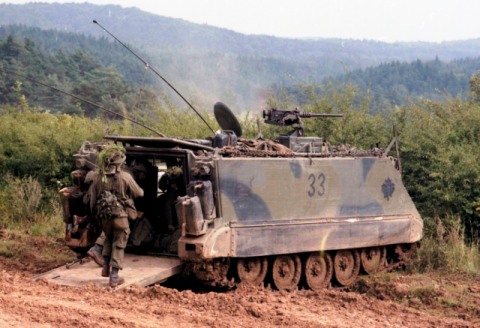 The most decorated units:
Unit J1 4th Troop Sgt. Main M113 TOW with 13 kills
Unit I0 3th Troop Lt. Badger Cougar AVGP with 12 Kills
BATTLE REPORT & RESULTS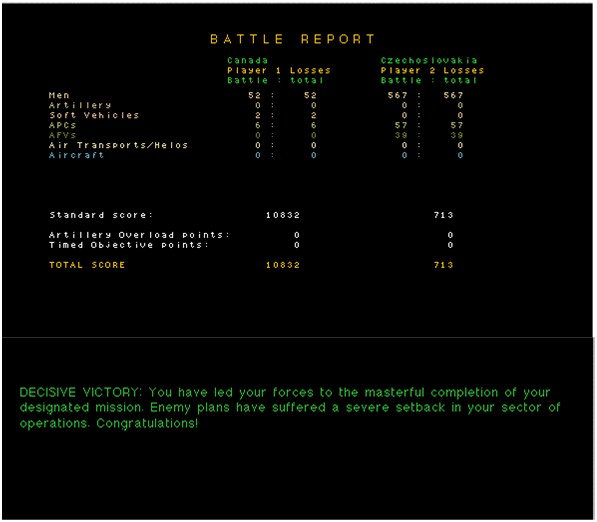 SUPPLEMENTAL BATTLE REPORT
Code:
Vehicles Report
Canada
Units
Lost
M113A2 APC-tracked
20
Lynx Scout Vehicle
4
Cougar AVGP Light Support APC
12
5
Grizzly AVGP APC-wheeled
9
1
M113/TOW SP ATGM
6
Leopard C1 Main Battle Tank
4
TOW Jeep Light SP ATGM
2
Czech
Units
Loss
OT-64A SKOT APC-wheeled
27
27
OT-65 FUG Armoured Car
3
3
BRDM Scout Vehicle
14
14
BRDM2 Malutka-P Wheeled SP ATGM
3
3
BVP-1 Heavy APC
17
16
T-72 Medium Tank
30
30
Supplemental Battle Report
Nation ID
Nation
Men
Loss
% Loss
Costs
FV
30
Canada
493
52
11
6547
6753
37
Czech
631
567
90
9244
8800
The Challenge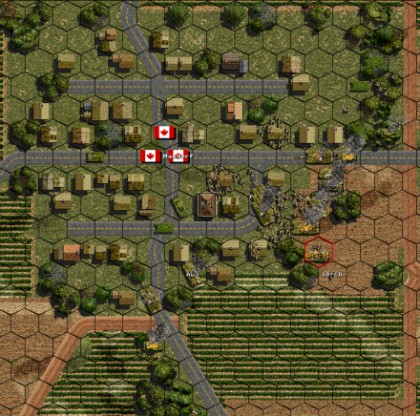 Grab the "The_Last_Czech" zip file to kill the last BVP standing! You got five turns. Good luck if you accept.